My GPz1100 Page!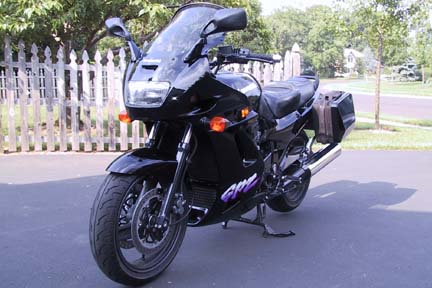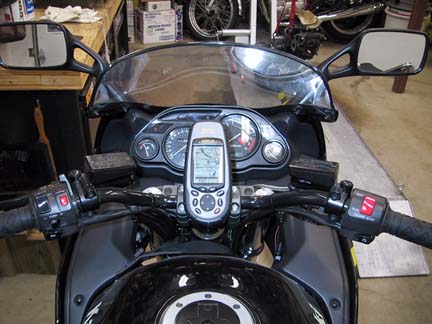 Quiet, fast, powerful, able to eat wide continents without breaking a sweat, the Kawasaki GPz1100 does it all! It is my "Stealth Cruiser", my personal ICBM. I bought this bike very slightly used in Huntsville, AL with 3,200 miles on the clock in 1999 and drove it home, passing through Deal's Gap and up the BRP. It now has about 28,000 miles, including a trip from PA to CA and back again... 17 days and 8,500 miles of blissful alone time! In short, I absolutely love this bike! I've always said that if I had to sell all my bikes except one (gasp!!) the GPz1100 is the one I'd choose to keep. Heaven forbid it should come to that!! LOL

Modifications include LSL tubular handlebar conversion, Throttlemeister cruise control, Fiamm dual Highway Blaster horns with power relay, FendaExtenda, Protective headlamp film, Osram SilverStar H4 headlamp, Magellan GPS mount with dashboard wired power output, ZeroGravity windscreen, OEM hardbags, 4º ignition timing advancer, Russell Day-Long saddle, RaceTech cartridge emulators, fork tube protectors...

Favorite Things About my GPz
Looks Great!
Runs Great!
Does everything well!
Doesn't break the bank to buy, run or insure!
My Favorite GPz related sites

Great resource, videos, technical info!
See my Fiamm horn upgrade article!
Kawasaki Motors Homepage
Home